Ryan Lochte addressed the media on Monday afternoon at a news conference following the announcement of his 14-month suspension.
Ryan Lochte has been handed a 14-month doping ban from the United States Anti-Doping Agency (USADA) for the use of intravenous infusions. Officials made clear that Ryan did not used a banned substance, but underwent a banned procedure. Lochte was not using a banned substance, according to the Associated Press, but anti-doping rules prohibit athletes from receiving IVs unless related to a hospitalization or through an exemption.
Lochte can be seen receiving an intravenous infusion in the image, which sparked an investigation by the USADA. He only just returned to competition a year ago, and was planning on competing at the upcoming US national swimming championships in Irvine, California.
In 2016, Lochte - the second most decorated USA swimmer behind Michael Phelps - was banned from the sport for 10 months after falsely claiming he was robbed at gunpoint during the Rio Olympic Games. He was banned for 10 months after claiming he and three other American swimmers were robbed at gunpoint at the 2016 Games.
"A rule is a rule and I accept that there is a technical violation", Lochte said.
"I have never taken a prohibitive substance", Lochte said.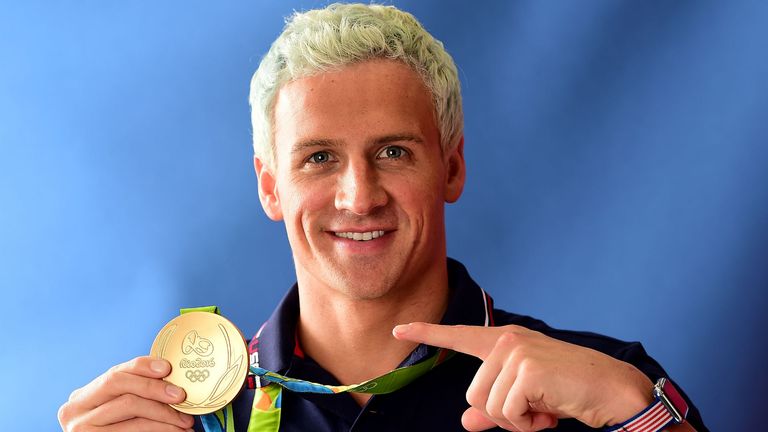 Lochte has won six gold three silver and three bronze Olympic medals
USADA said in a statement that Lochte "fully cooperated" with the investigation. "This is devastating", Lochte said.
"I wasn't taking anything illegal".
Lochte's punishment officially began on May 24 and will be suspended until July 2019.
"I've been swimming my whole life and I've been monitored by USADA for my entire competitive career", Lochte said. He reiterated Monday that he wants to compete in the 2020 Tokyo Olympics, though those hopes would seem to be in at least some doubt now.
"Unfortunately, although the rule is a newer rule and is not as widely known as others, I should know better". He won gold medals at the 2004, 2008, 2012 and 2016 games, and if he were to find a way to win another in Tokyo he would become the oldest Olympic swimming champion.
"I'm just going to post on my son and my wife, leave everything else out", Lochte added. "If anything this is going to add more fuel to my fire".